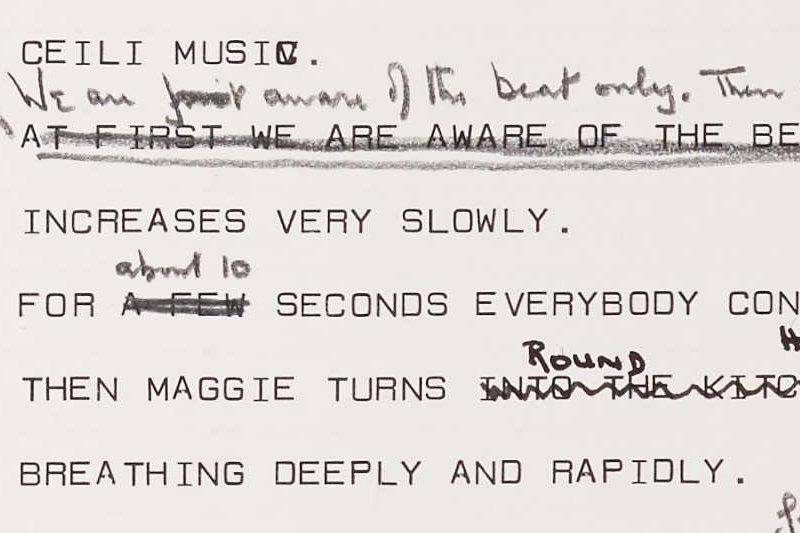 Teaching Resources
Learning Through Friel's Work
We have been delighted to work with playwright Emily De Dakis and Bruiser Theatre Company to create new teaching resources inspired by Brian Friel's work.
Playwriting Resource for Teachers by Dr Emily DeDakis
17 creative-writing activity ideas inspired by 7 of Friel's plays - recommended for ages 15 to adult
How does a writer transform the tiniest seed of an idea into a full story and a compelling script for performance? In his published plays and a fascinating behind-the-scenes archive of his work, Brian Friel has left us a collection of possible answers. These teaching resources, created by writer and dramaturg Dr Emily DeDakis, give students the tools to explore the playwriting process via their own original ideas, taking cues from one of Ulster's finest and most prolific playwrights — and (as one 16-year-old writer who visited the Friel Reimagined exhibition in 2022 discovered), a relatable dude. His approach is full of fresh windows into playwriting. These exercises take a writer's-eye view of the plays. Students will have the chance to unpack elements of Friel's creative process and experiment with effective techniques they can apply to their own ideas. Accessible for all students, regardless of writing experience.