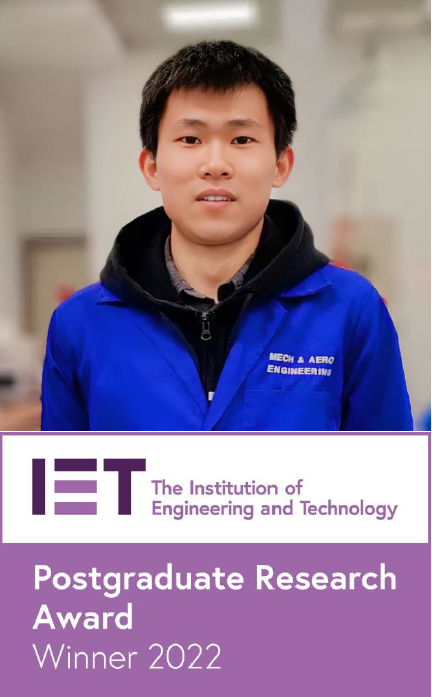 Daire O'Dubhthaigh, our PhD student and Interface Craigavon employee, has been awarded an Industrial Fellowship award by the Royal Commission. This is one of only 13 awards in the UK in 2021 and the only one from Northern Ireland. This prestigious award is to support Daire's research into smart sustainable manufacturing for mass customisation in the textile industry.
Best Paper Presented by a Young Researcher, 2nd Classified, 2021 IEEE International Workshop on Metrology for AeroSpace, Virtual Conference, June 22-25, 2021.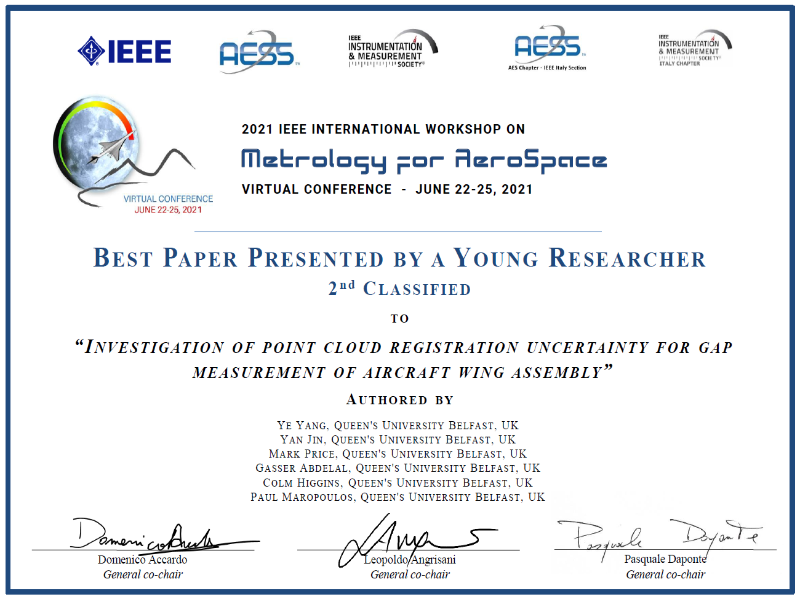 A. T. Yang Memorial Award in Theoretical Kinematics, the highest and very prestigious award in the world of kinematics. The award is given to us based on our paper titled "Kinematic Analysis of the Exechon Robot Accounting Offsets in the Joint Axes", which was presented in the ASME 2019 International Design Engineering Technical Conferences & Computers and Information in Engineering Conference (IDETC/CIE 2019) on 18-21 August 2019 at Anaheim, CA, USA.
Best Student Paper Award: IMIOT & ICSEE Conference (International Conference on Intelligent Manufacturing and Internet of Things, Intelligent Computing for Sustainable Energy and Environment) 21-23 Sep 2018, Chongqing China.