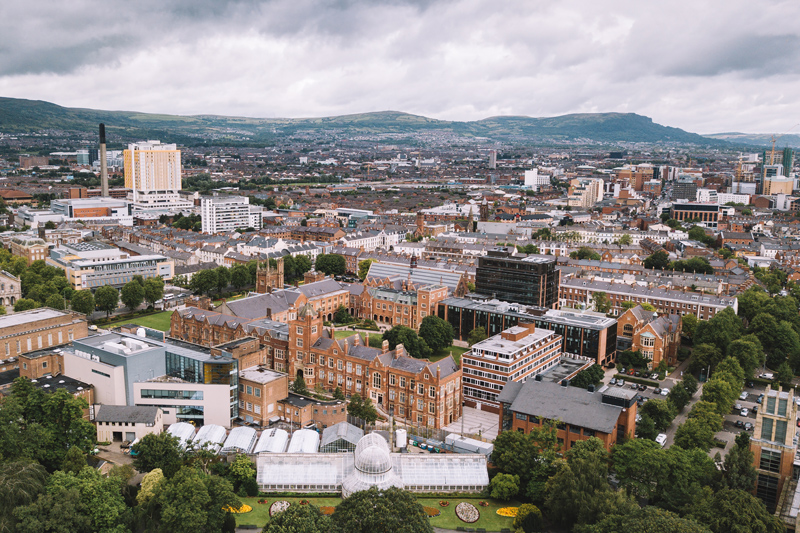 Queen's University Belfast
Staff Communications
This section contains links to a range of communications produced to keep you informed about what is happening across campus.
Along with information and communication you'll receive from your School or Directorate, there are a number of university-wide communication channels for staff.
Online
Staff Round Up – online communication distributed to staff each Monday via email with a round up of announcements and events for staff.
Staff News and Community website – latest news, information and events for staff, including 'Spotlight on our Staff' features. Previously known as the 'Staff Gateway'.
Senate News (internal only) – online communication distributed to staff via email after each Senate Meeting.
Vice-Chancellor's communications – latest news and updates from the Vice-Chancellor's Office.
All Staff emails – used to communicate urgent news and announcements, or messages from the Vice-Chancellor or the senior management team. All staff emails are available to view on Queen's Online.
Queen's Online – staff intranet.
Strategy 2030 website – sets out Queen's ambition for the next 10 years to Shape A Better World through life-changing education and research.
Corporate Plan website – archived updates on news and progress on strategic priorities for the Corporate Plan preceding Strategy 2030.
Team Brief
Team Brief – issued each month during term-time
Social Media
Staff Twitter account – social media updates through the @QUBStaff Twitter account
Publications
Corporate Publications – including Strategy 2030 and Vice-Chancellor's Annual Report
Reflections Magazine – learning and Teaching Newsletter for staff
University News
Keep-up-to-date with the latest news from Queen's by viewing the news section of the website.