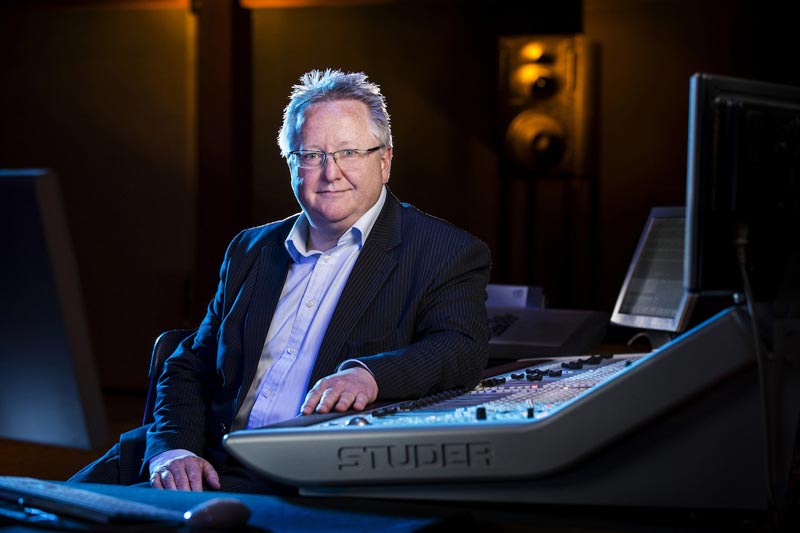 Michael Alcorn
Centre Director
Michael Alcorn's compositional interests lie at the intersection between instrumental, electroacoustic music and areas of new media creative practice. His music has been performed and broadcast in the UK, Europe, North and South America and the Far East and featured at leading new music festivals in Sweden, Finland, Germany, Poland and the US. He has received commissions from the BBC, The National Symphony Orchestra of Ireland, the Nash Ensemble, Singcircle, the Smith Quartet, Darragh Morgan, the Irish Chamber Orchestra, Opera Theatre Company and the Ulster Orchestra.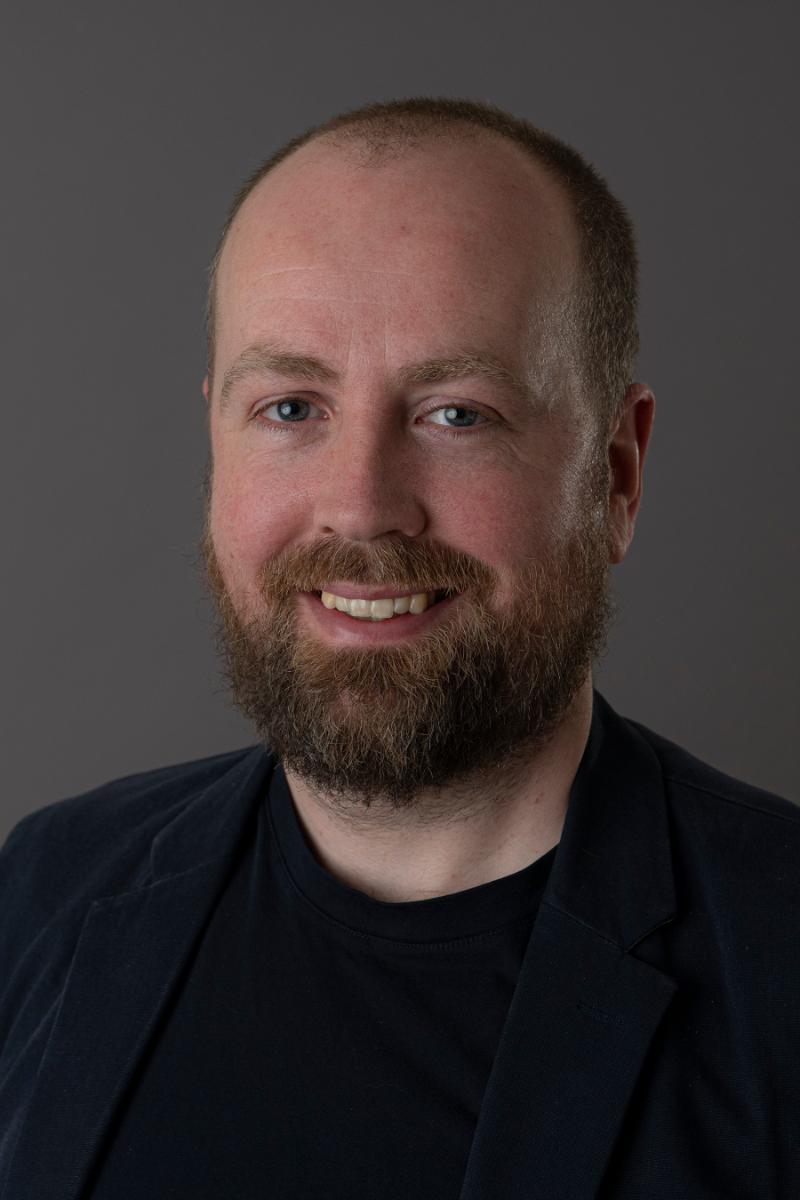 Donal Phillips
Business Development Manager
Donal Phillips is Business Development Manager for the Creative Industries, based in the Faculty of Arts, Humanities and Social Sciences and provides project management on the Medialab initiative and strategic support on industry engagement. Donal's background in the creative industries is predominantly in games development where he has worked as a sound designer, community manager and in production roles on a number of high profile projects including the Harry Potter and Sesame Street franchises and has breadth of experience collaborating with writers, designers, artists, performers, musicians and software developers.  An interest in innovation, entrepreneurship and start-ups led him to taking a role with NI Screen, as the lead for the Interactive Sector. Through this role, he developed a range of regional interventions to support the interactive entertainment industry and the emerging field of Immersive Technologies, supporting IP development and securing in-coming productions and establishing the first dedicated games incubator, The Pixel Mill, and was a co-investigator on Future Screens NI.
Jia-Rey Chang
Lecturer
Jia-Rey (Gary) Chang is a Taiwanese artist/designer/researcher/educator focusing on immersive spatial Interaction Design. "Looking for the evolving relationship between the human body and space mediated by technology" and "utilizing technology as a creative medium to tackle and arouse current social/humanity questions" have always been the main concepts throughout his creative research and artworks. He received his Ph.D. from the Hyperbody Lab at TU Delft, the Netherlands in 2018 with the dissertation "HyperCell: A Bio-inspired Design Frameworks for Real-time Interactive Architectures". He was an assistant professor in the Art & Design department, University of Delaware, USA (2018-2022). Currently, he is a lecturer in the Medialab, Queen's University Belfast, UK, investigating using Games and Emerging Technologies as creative concepts and mediums to create experimental interactive immersive sensory spaces. His works cover trans-disciplinary topics of creative coding, speculative/interactive/parametric design, fashion/wearable design, AI, generative art/sound, and AR/VR/MR, projection-based immersive environment. More info: archgary.com.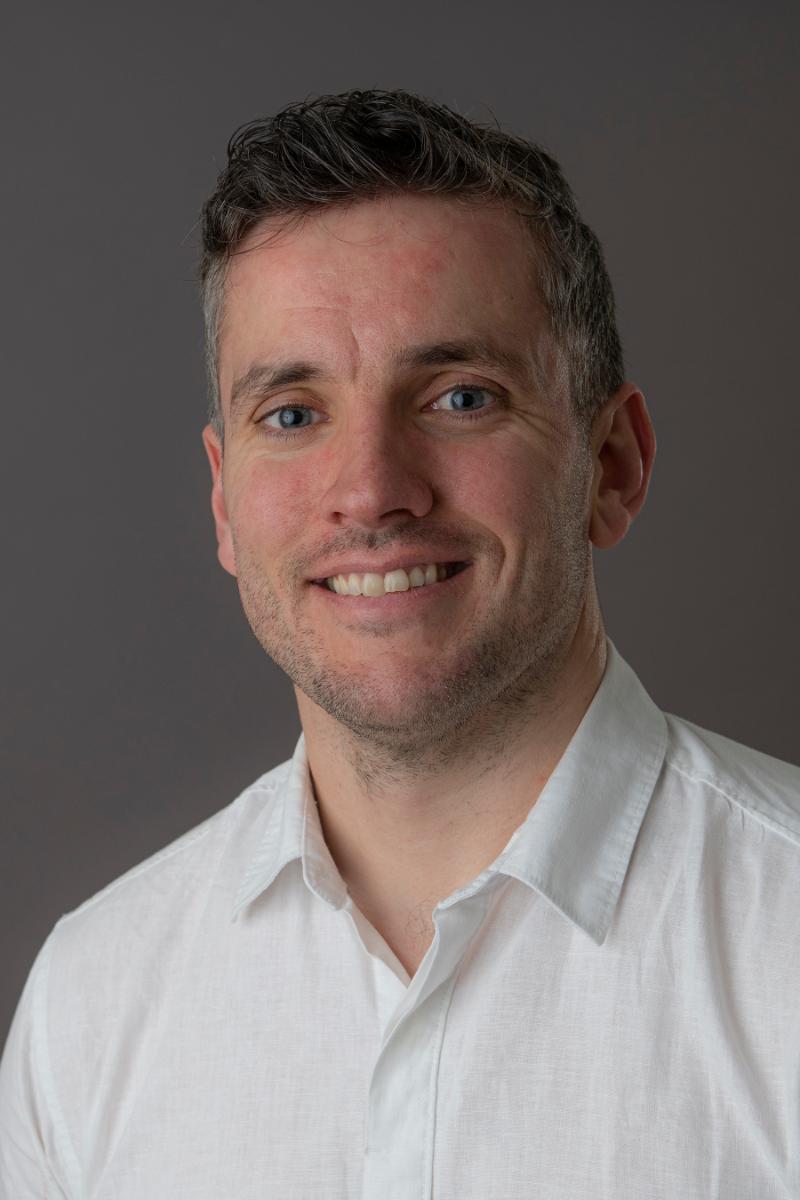 Darragh Lydon
Lecturer
Darragh Lydon is a Lecturer in Games Development in Queen's University Belfast. His primary degree is Computer Games Development with 5 years industry experience. Throughout this time in industry, he was involved in the development of 20 titles, consisting of both original IP and client projects. For the past six years he has been working in the area of infrastructure monitoring, using applied computer vision and deep learning techniques to gain insights on structural health of civil infrastructure. His research focus has been in the application of proactive maintenance of infrastructure based on information gathered from advanced monitoring methods paired with synthetic data generation and visualisation.
Eilis Phillips
Support Officer
Eilís Phillips is Support Officer for Queen's MediaLab and Future Screens NI at the Faculty of Arts, Humanities and Social Sciences. In a creative capacity, Eilís is a freelance writer and musician (bass/vocals/guitar) with over twenty years' experience working in the Creative Sector. Her recent published work includes the essay "The Gaze of the Abyss: Gibbets, Mines and Monstrous Environments." commissioned for CORRIDOR magazine. Eilís holds a PhD from the University of Portsmouth (2020) entitled "The Monstrous Economy: Guilt & Culpability in Representations of the British Working Classes, 1800-1901". Her research interests centre around Cultural History and Monster Theory, with a particular focus on the concept of 'Monstrous Environments'. She explores how negative associations with space affect, and are affected by those who live and work within them. Eilís is an avid synaesthesia advocate, and is passionate about promoting interdisciplinary research and collaboration across the Arts and Sciences.
Aidan Scott
Creative Technician
Aidan Scott is a Creative Technician based in the Media Lab at Queen's University. He has a BDes(Hons) in Computer Animation from University of Ulster and an MSc in Software Development from Queen's University. He has over 4 years industry experience spanning throughout the fields of Game Development, Animation and Virtual Reality. His experience includes a wide range of skills such as Production, 3D content creation, Level Design, 3D animation and more. He has a keen interest in using creative technologies to shape immersive and interactive experiences.